About

Harshastones

Harsha Stones has paved a glorious path over the last three decades with its collection of high-quality natural stone products sourced from different parts of India.

We commenced business in 1988 and provide you with the finest quality natural stones so that you can transform your living space to meet your unique needs.

Choosing the right stones for an aesthetically pleasing living space can pose a challenge with a wide range of patterns and colours available. Our impeccable service team guide and inspire you by sharing a wealth of ideas appropriate for your requirements. We pride ourselves on our exquisite range of Natural Stones with a variety of textures and elegant colours priced reasonably.
Commitment Etched

in Stone
Assured Quality
Our natural stones are a cut above the rest when it comes to quality. We pride ourselves in supplying the most premium quality natural stone. Our commitment to quality is unwavering, and we ensure that each of our natural stones is consistent and built to last. Our customers can trust that they get the best natural stones available on the market when they purchase from us.
On-time Delivery
We pride ourselves on providing fast, reliable, and efficient delivery services that our customers can count on. Our streamlined processes and rigorous quality control measures ensure that every delivery is made on time and with the utmost care. We understand the importance of timely and secure delivery and are committed to providing our customers with the highest level of professionalism and exceptional service. We aim to ensure every consignment is delivered on time, every time.
Safe Shipping
We understand the importance of receiving your products in immaculate condition. Keeping this in mind, we take every precaution necessary to ensure safe and secure shipping. Our experienced team packs the material in robust wooden crates and uses top-quality packaging materials to ensure breakage-free material at your doorstep.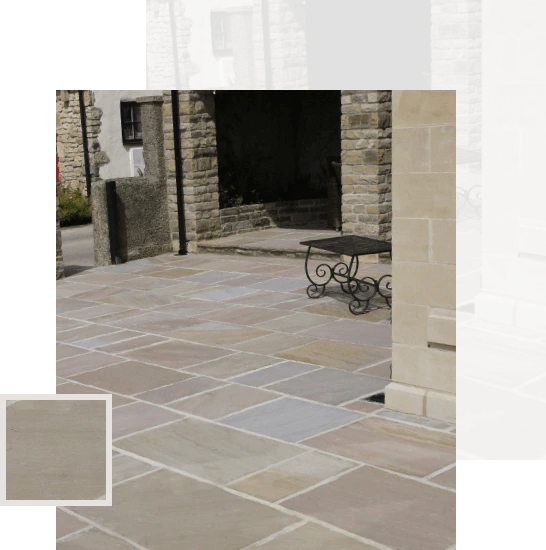 Limestone
Tiles
Limestone is a sedimentary rock consisting of calcium carbonate-containing minerals, including calcite and aragonite. Limestone paving slabs have colours with high density, elegant natural texture, fewer pores compared to other stones, and are very hard. Its natural surface, durability, and anti-slip properties make limestone ideal for flooring solutions such as patio and outdoor garden paving.
Limestone can be treated with sealers to protect the surface and keep it stain-free, making it easier to clean. Paving slabs made from limestone are suitable for the British climate and extremely popular in the UK. As a precaution against acid liquid erosion, use mild or neutral alkaline-based cleaners to protect and clean limestone. Limestone is perfect for your needs from an aesthetic and maintenance point of view.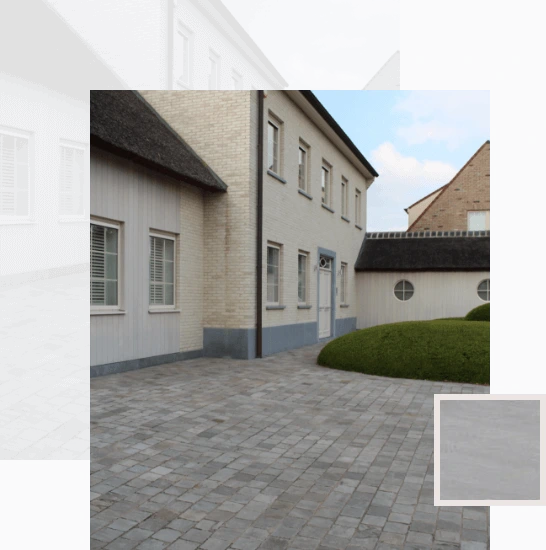 Sandstone
Tiles
Indian Sandstone tiles are suitable to create an affordable patio with a rural countryside vibe. Sandstone is more permeable than other natural stones and is a great choice for providing warmth to an outdoor environment. It looks stunning, enhances the atmosphere, and has a classic and timeless appeal. Each sandstone slab is unique in its design, colour, profile, and veining. No two slabs are exactly the same and sandstone is perfect if you are looking at a uniform texture of paving with each exhibiting a unique colour palette.
Sandstone tiles are cost-effective and long-lasting due to their hardness. Due to their durability, they are ideal for paving patios and driveways that experience the heaviest traffic.
They are frost-proof and slip-resistant making them perfect for an outdoor garden space all year round. Sandstone formation takes years and the neutral shades range from buff, light cream, pink, brown, grey, and khaki. Choose sandstone tiles for the unique blend of tones and colours that elevate your outdoor spaces.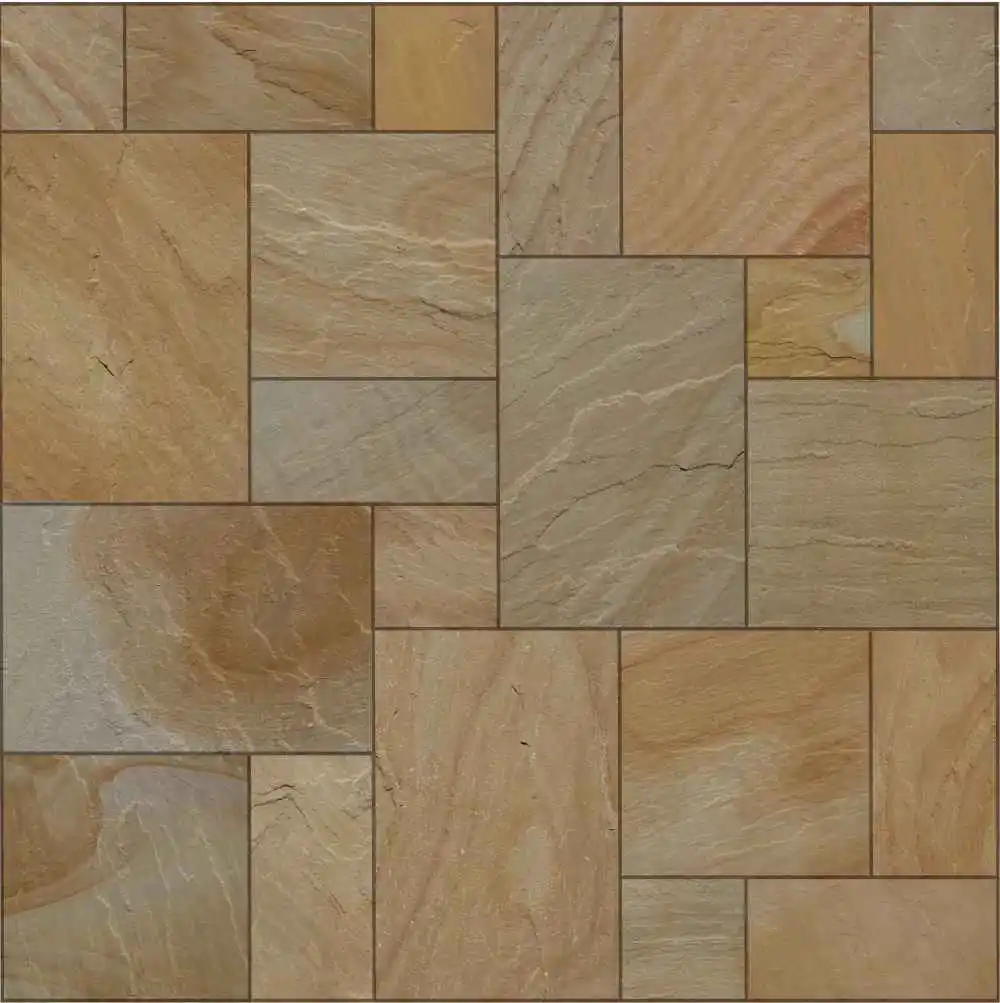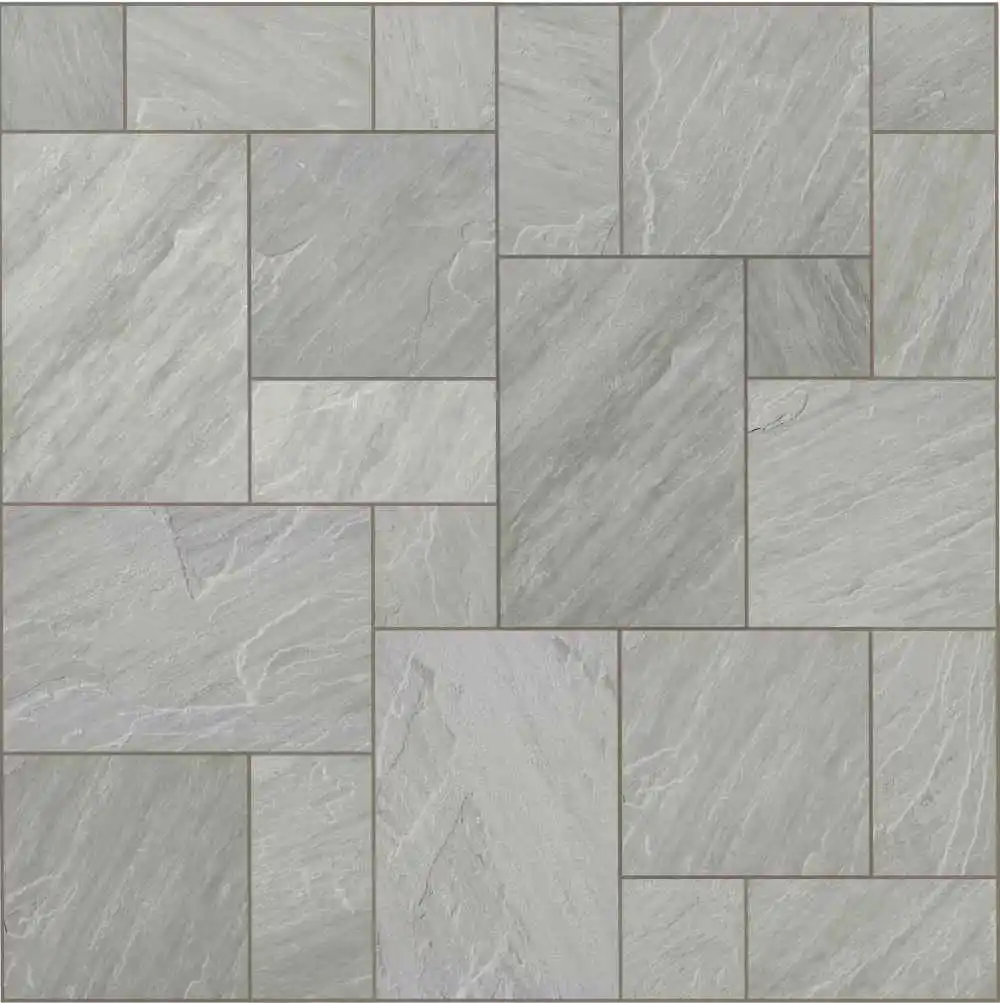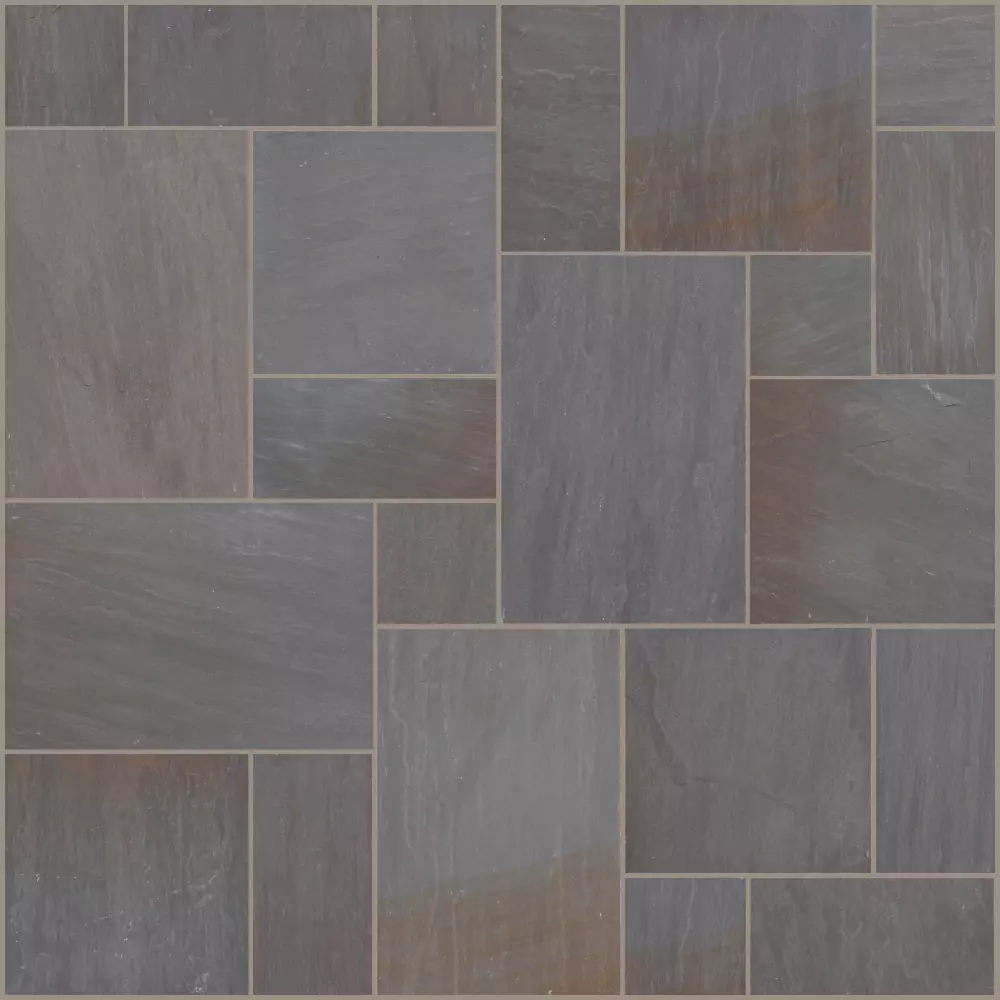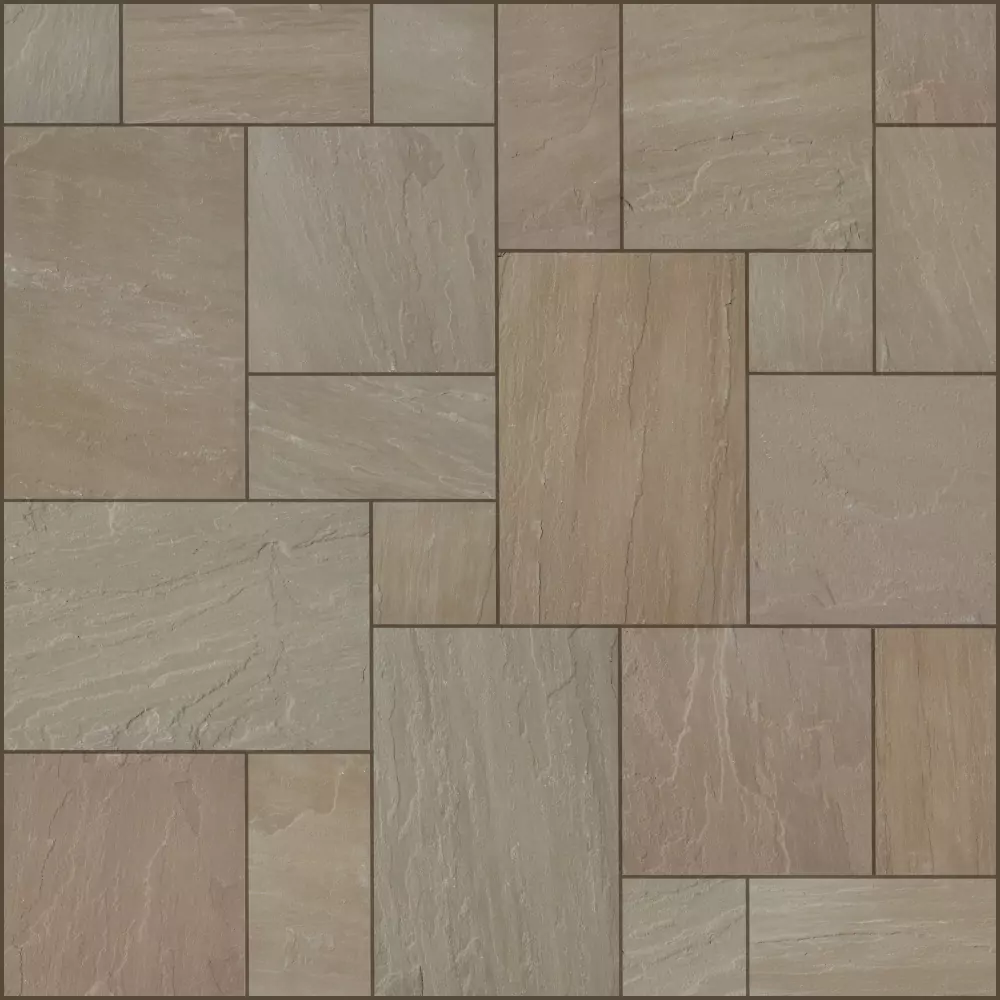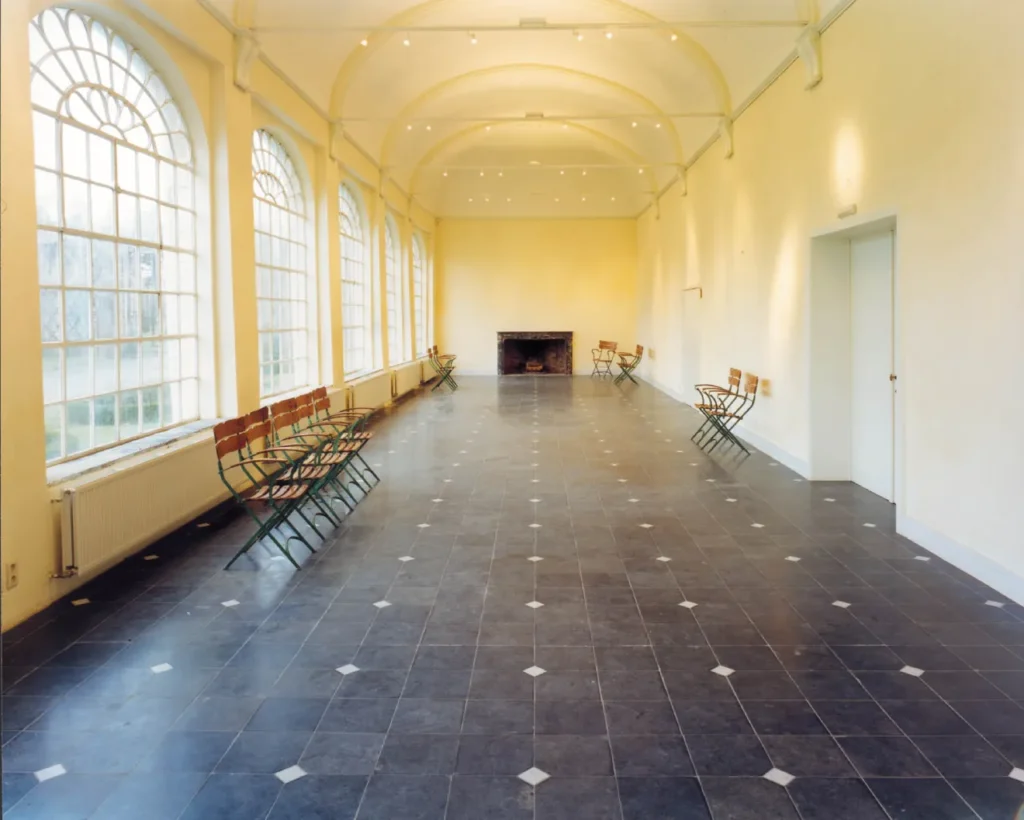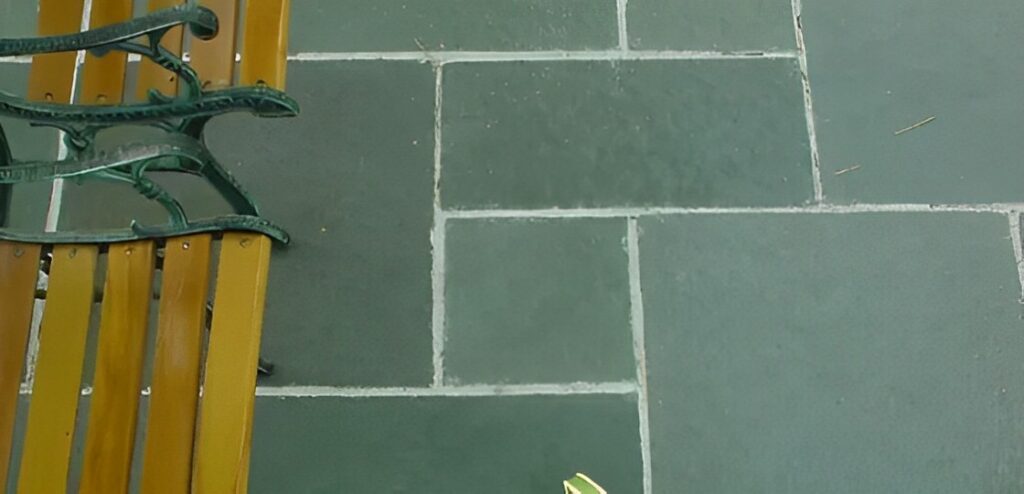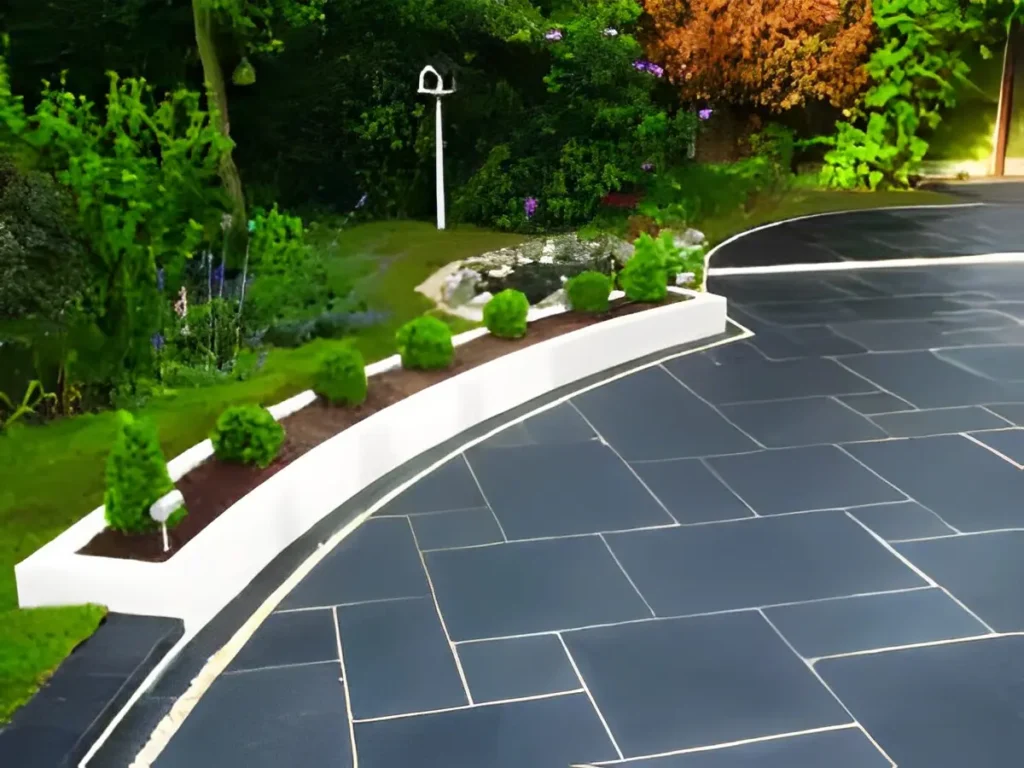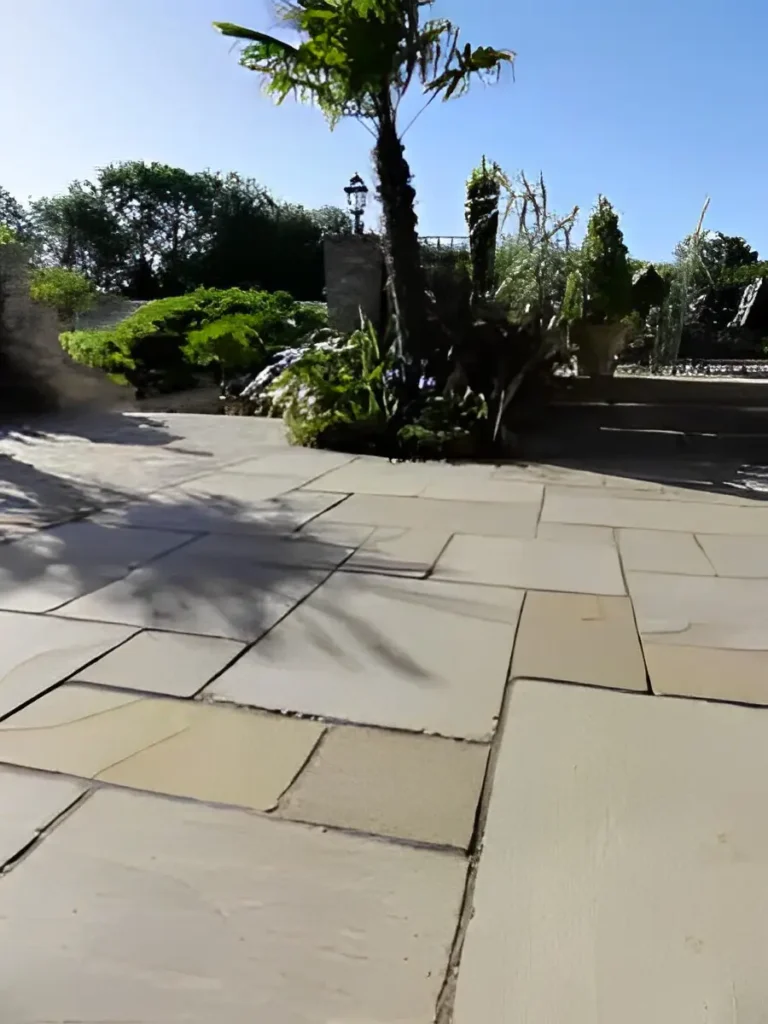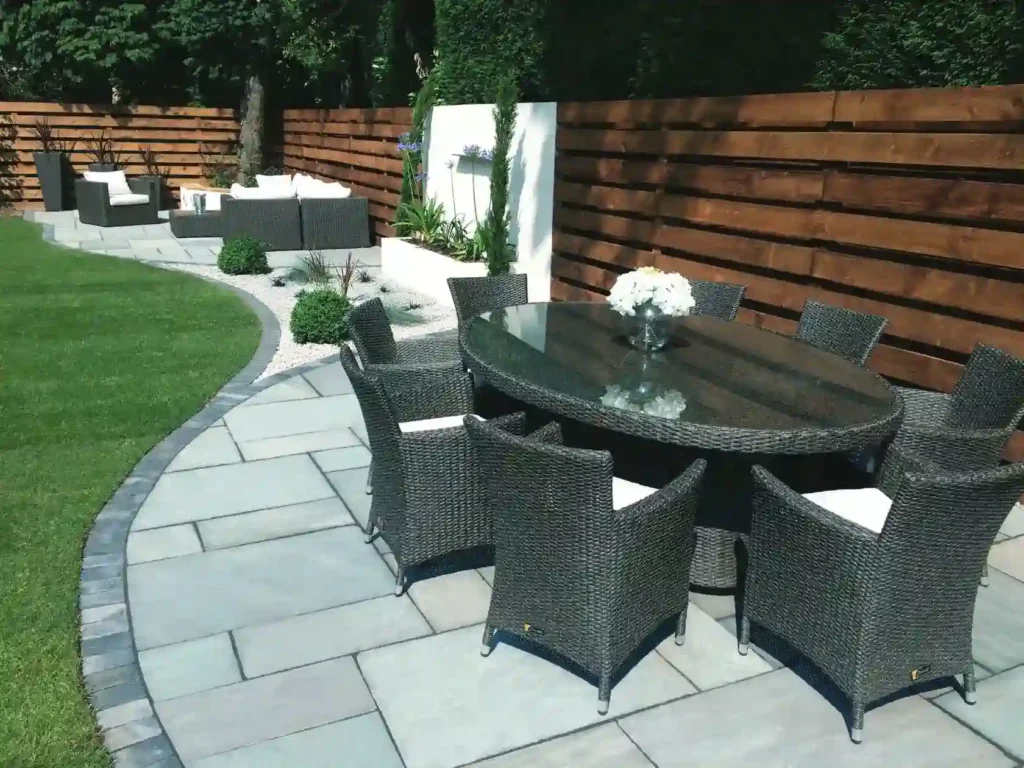 The images used in this section were provided by our buyers. We do not claim ownership or responsibility for them and have assumed that our buyers had the necessary rights to offer them to us. If you own the images and would like them removed, please get in touch with us, and we will promptly make the necessary changes. We appreciate your understanding.
Natural paving stone is a type of paving material that is made from natural stone,
typically sourced from quarries. It is used to create outdoor surfaces such as pathways, patios, and
driveways.
Natural paving stone is durable, long-lasting, and requires little maintenance. It is also
environmentally friendly and adds natural beauty and value to your property.
There are many types of natural stone used for paving, including granite, limestone,
sandstone, slate, and travertine. Each type has its unique characteristics and benefits.
Consider factors such as the location, climate, and style of your property, as well as your
budget and personal preferences. You can also consult with a professional landscaper or stone
supplier for guidance.
Natural paving stone should be installed on a stable, level base of gravel or sand. The
stones should be laid in a pattern and secured with mortar or polymeric sand.
Natural paving stones should be swept regularly to remove debris and rinsed with water
as needed. It may also require occasional sealing or repairs if cracks or damage occur.
Yes, the natural paving stone is suitable for use in cold climates if installed properly on a
stable base and sealed to prevent water damage and freeze-thaw cycles.
Natural paving stone is generally more expensive than other materials, such as concrete
or asphalt, but it is also more durable and visually appealing.
Yes, the natural paving stone is an eco-friendly option as it is made from natural materials
and does not use harsh chemicals or pollutants during processing.
Natural paving stones can be purchased from local stone suppliers, landscaping
companies, or online retailers. Choosing a reputable supplier that offers high-quality stones and
good customer service is important.