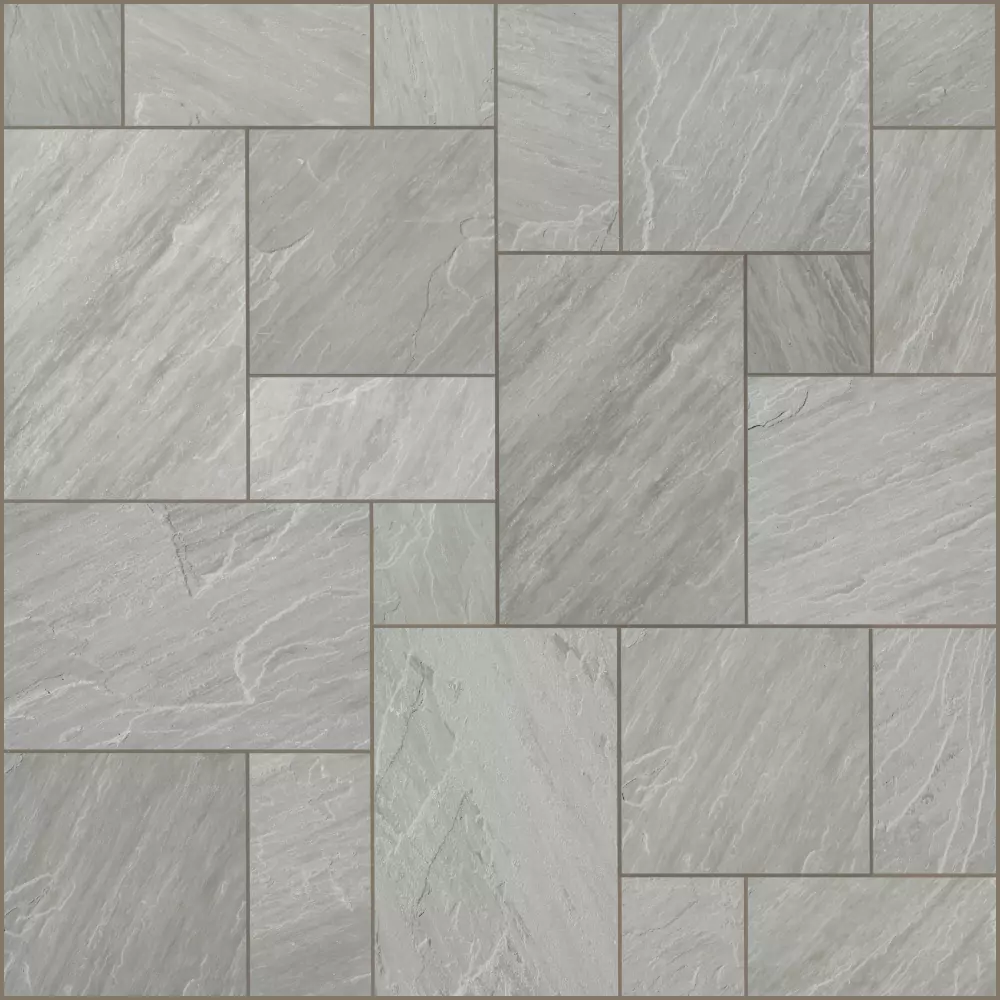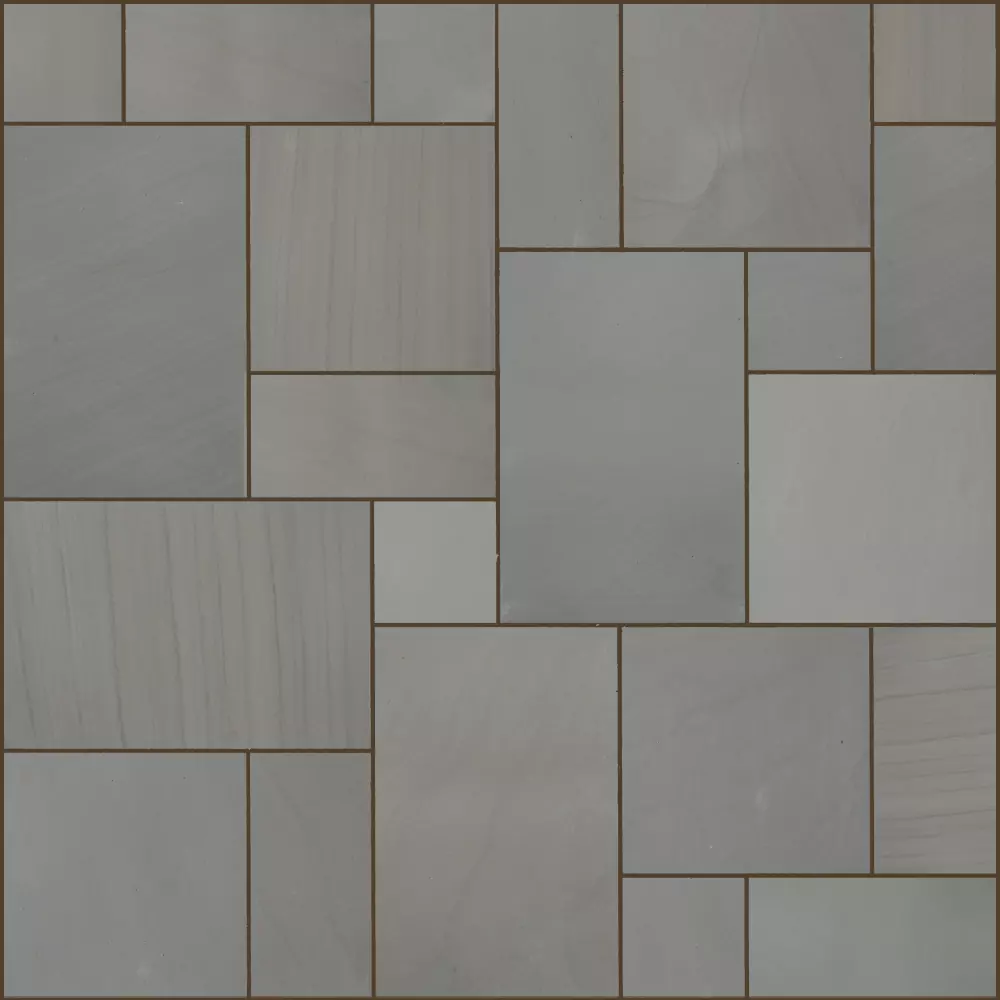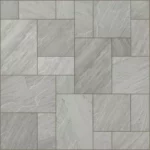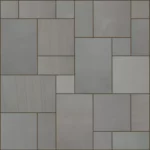 Kandla Grey
Sandstone
| | |
| --- | --- |
| Application Area: | Building stone, exterior, floor, paving stone |
| Tiles: | 29 x 29, 29 x 60, 60 x 60 and 60 x 90 cm with thickness 2 cm, 3 cm, 4 cm, 5 cm. |
| Slabs: | 120 x 240 cm with thickness 3 cm, 4 cm, 5 cm. |
| Finishes: | Natural Surface, Brushed, Tumbled, Sandblasted, Tumbled, Bush Hammered |
| Edges: | Machine Cut, Hand Cut |
Product

Details

Kandla Grey Sandstone is a prominent natural stone widely used in construction and landscaping projects. It is quarried in Budhpura in the Bundi district of Rajasthan, India, and boasts a distinctive grey colour with light veins and mottling patterns. This sandstone is known for its durability, strength, and resistance to weathering and erosion. In addition, the neutral colour makes it a suitable alternative for indoor and outdoor design projects. It is available in classic, light, and dark grey with varying shades and veining patterns, making it a versatile choice for architects and designers. In addition, Kandla Grey Sandstone is cost-effective compared to other natural stones and requires little maintenance.

Harsha Stones offers various finishes for this sandstone, including Natural Surface, Brushed, Tumbled, Sandblasted, and Bush Hammered.

Get a real-time quote from Harsha Stones by clicking "Get a Quote".
Get a

Quote

Are you looking for high-quality stones at a competitive price? Look no further! Contact us today for a free quote, and let our experienced team help you find the perfect stone to meet your specific needs. We are dedicated to providing top-notch service and competitive pricing.
Kandla Grey natural paving stone is a type of sandstone that is quarried in India. It is
known for its subtle shades of grey and brown and is popular for outdoor paving and landscaping.
Kandla Grey natural paving stone is durable, slip-resistant, and has a unique and
attractive appearance. It is versatile and can be used for pathways, patios, and other outdoor
surfaces.
Consider factors such as the location, climate, and style of your property, as well as your
budget and personal preferences. You can also consult with a professional landscaper or stone
supplier for guidance.
Kandla Grey natural paving stone should be installed on a stable, level base of gravel and
sand. The stones should be laid in a pattern and secured with mortar or polymeric sand.
Kandla Grey natural stone should be cleaned regularly using mild soap and water with a
soft brush or mop. It should also be sealed periodically to protect it from stains and scratches.
Yes, Kandla Grey natural paving stone is suitable for cold climates If installed properly on
a stable base and sealed to prevent water damage and freeze-thaw cycles.
Kandla Grey natural paving stone is generally more expensive than other materials such
as concrete or asphalt, but it is also more durable and visually appealing.
Yes, Kandla Grey natural paving stone is an eco-friendly option as it is a natural stone,
unlike concrete or other engineered stone, which are made in factories.
Kandla Grey natural paving stone can be used to create a variety of design styles, from
traditional to modern. Consider using it for pathways, patios, pool surrounds, and outdoor kitchen
areas.
Kandla Grey natural paving stone can be purchased from local stone suppliers,
landscaping companies or online retailers. Choosing a reputable supplier that offers high-quality
stones and good customer service is important.