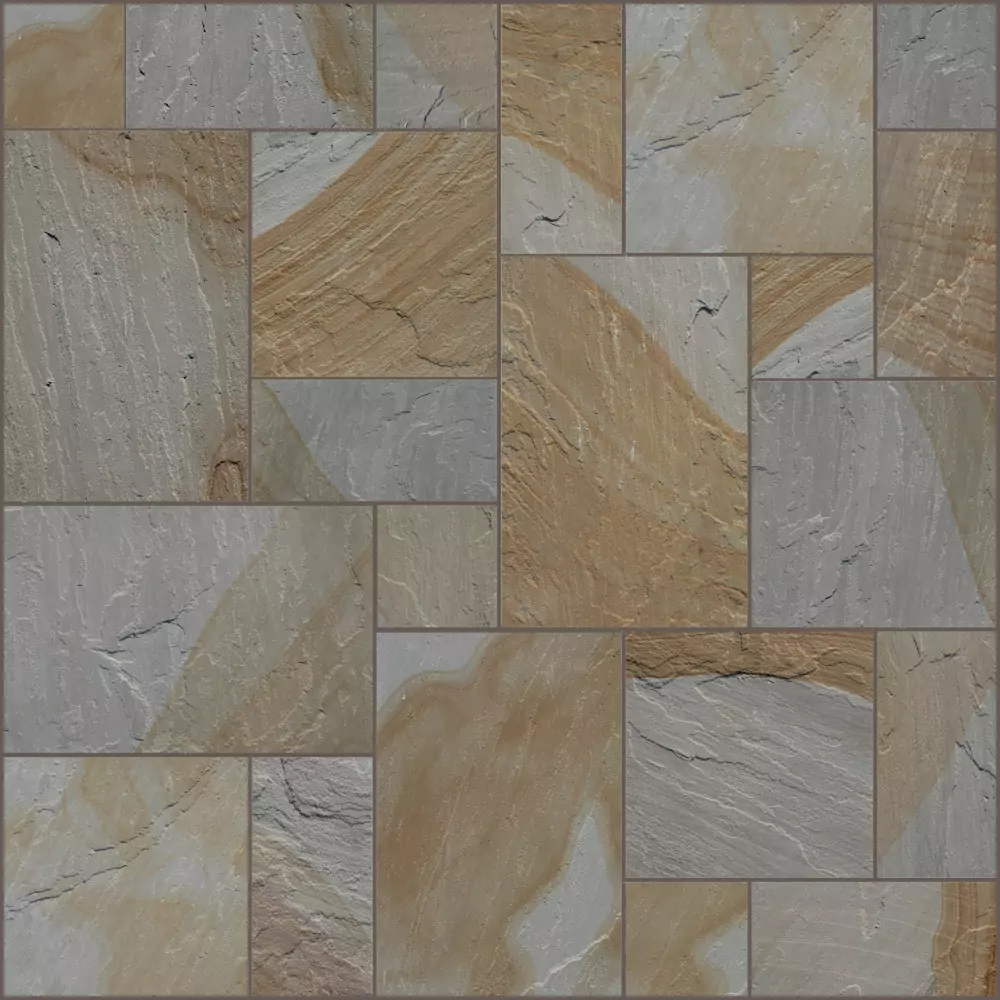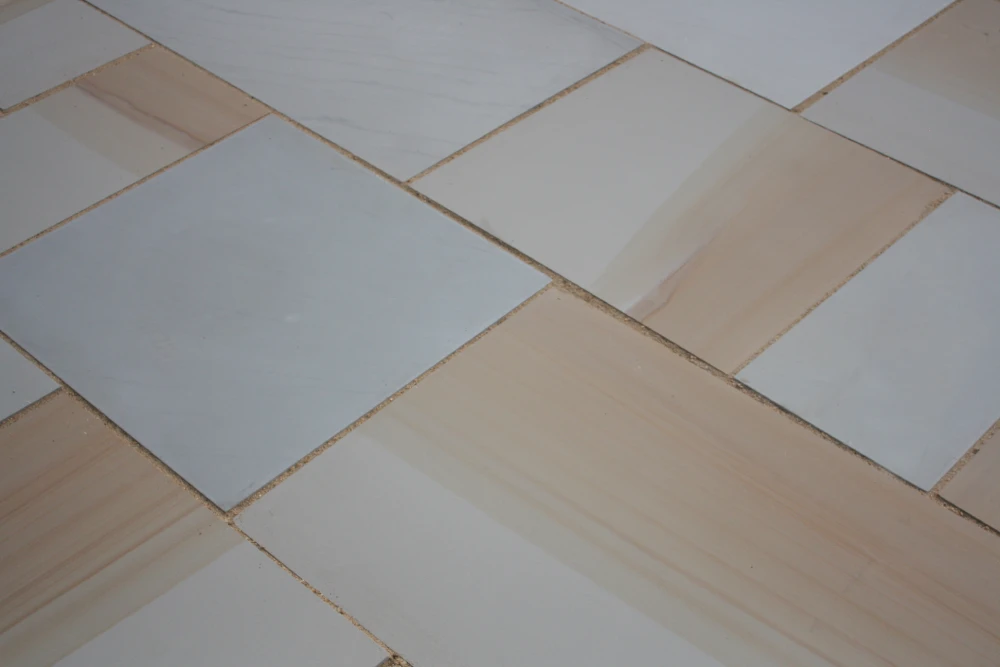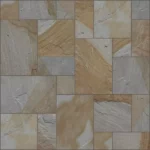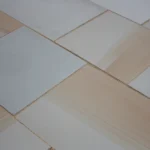 Double Color
Sandstone
| | |
| --- | --- |
| Application Area: | Building stone, exterior, paving stone |
| Tiles: | 29 x 29, 29 x 60, 60 x 60 and 60 x 90 cm with thickness 2 cm, 3 cm. |
| Slabs: | 90 x 150 cm with thickness 3 cm, 4 cm, 5 cm. |
| Finishes: | Natural Surface, Brushed, Tumbled, Sandblasted, Tumbled, Bush Hammered |
| Edges: | Machine Cut, Hand Cut |
Product

Details

Double Color Sandstone is a sought-after material for architects and designers, quarried in the Bijoliya Region in the Bhilwara District of Rajasthan. It features two distinct colours that create a visually appealing contrast, adding character to any space. Available in a colour combination of beige and brown, it is durable, long-lasting and low maintenance, making it ideal for use in flooring. It is also practical and easy to clean, making it suitable for residential and commercial projects.

Harsha Stones provides top-quality double-colour sandstone in various finishes and sizes. Its natural beauty and versatility make it the perfect choice for anyone looking to add style to their outdoor space.

Get a real-time quote from Harsha Stones by clicking "Get a Quote".
Get a

Quote

Are you looking for high-quality stones at a competitive price? Look no further! Contact us today for a free quote, and let our experienced team help you find the perfect stone to meet your specific needs. We are dedicated to providing top-notch service and competitive pricing.
Double colour sandstone is a sedimentary rock characterised by its two-tone colouration, created by
iron oxide and other minerals.
Double colour sandstone is primarily found in the Indian state of Rajasthan, known for its rich
natural resources.
Double-colour sandstone is popular for construction and landscaping projects due to its durability,
natural beauty, and resistance to weathering and erosion.
Double colour sandstone is formed over millions of years as sediment accumulates and is
compressed by the weight of overlying layers. The rock is then exposed to weathering and erosion,
which can create its distinctive colouration.
Yes, double colour sandstone is an excellent choice for outdoor use due to its resistance to
weathering and erosion. It is commonly used for paving, walls, and other landscaping features.
To care for double colour sandstone, clean it regularly with mild detergent and water. Avoid using
harsh chemicals or abrasive cleaners, as these can damage the surface of the stone.
Yes, double colour sandstone can be cut and shaped to meet the specific needs of your project. It
can also be finished with a variety of textures and coatings to create the desired look.
Double colour sandstone is similar in composition to other types of sandstone, but its distinctive
colouration sets it apart. It is also known for its durability and resistance to weathering and erosion.
The cost of double colour sandstone varies depending on factors such as the size and complexity of
the project, as well as the availability of the stone. It is generally more expensive than other types of
sandstone due to its unique colouration.
You can purchase Double-colour sandstone from various suppliers, including stone yards, landscape
supply companies, and online retailers. Be sure to choose a reputable supplier that offers high-
quality stone and excellent customer service.