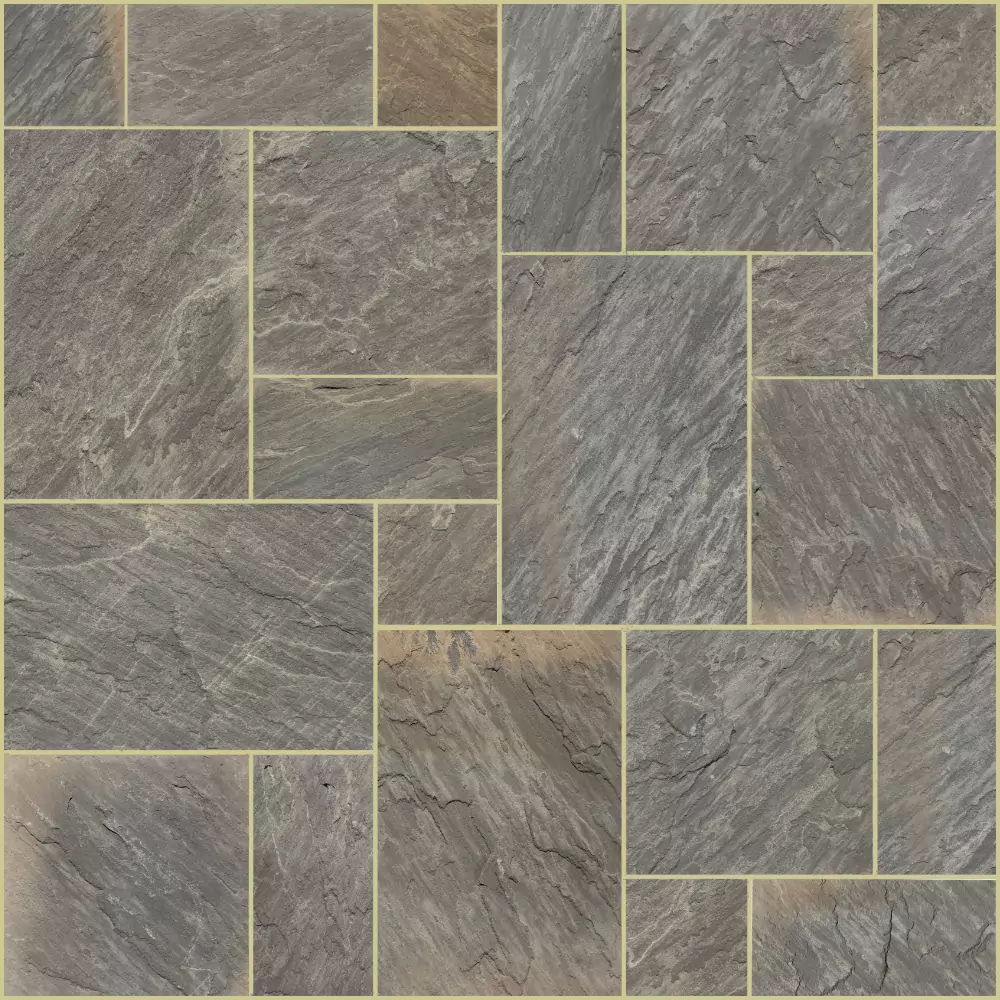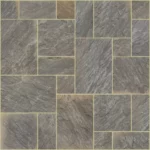 Sagar Black
Sandstone
| | |
| --- | --- |
| Application Area: | Building stone, exterior, paving stone |
| Tiles: | 29 x 29, 29 x 60, 60 x 60 and 60 x 90 cm with thickness 2.5 cm, 3 cm, 4 cm. |
| Slabs: | N.A. |
| Finishes: | Natural Surface, Brushed, Tumbled, Sandblasted, Bush Hammered |
| Edges: | Machine Cut, Hand Cut |
Product

Details

Sagar Black Sandstone is a high-quality natural stone quarried in the Sagar District of Madhya Pradesh, India. It is known for its distinctive black colour due to its high iron content. It is versatile, suitable for cladding, paving, flooring, and wall facades and has a uniform texture and is easy to use. The stone is durable and resistant to weathering, stains, and scratches, making it ideal for outdoor use and high-traffic areas. Sagar Black Sandstone adds style and sophistication to homes or commercial spaces with its unique colour and is an eco-friendly, sustainable choice as it's quarried responsibly.

At Harsha Stones, we offer a wide range of finishes for Sagar Black Sandstone, including Natural Surface, Brushed, Tumbled, Sandblasted, and Bush Hammered. With different sizes and thicknesses available, this versatile sandstone can meet your specific needs. Peruse our high-quality Raj Green Sandstone and transform your outdoor space into a warm and inviting oasis.

Get a real-time quote from Harsha Stones by clicking "Get a Quote".
Get a

Quote

Are you looking for high-quality stones at a competitive price? Look no further! Contact us today for a free quote, and let our experienced team help you find the perfect stone to meet your specific needs. We are dedicated to providing top-notch service and competitive pricing.
Sagar Black sandstone is a type of natural stone that is quarried from the Sagar district of
Madhya Pradesh, India. It is known for its dark black colour and unique texture.
Sagar Black sandstone is commonly used for paving, cladding, flooring, roofing, and
landscaping purposes. It is also used in the construction of buildings, monuments, and temples.
Sagar Black sandstone is a highly durable and long-lasting natural stone. It is resistant to
weathering, erosion, and other environmental factors.
The cost of Sagar Black sandstone varies depending on the stone's quality, thickness, and
size.
Sagar Black sandstone requires minimal maintenance. It should be cleaned regularly with
water and a mild detergent to keep its natural shine and appearance.
Sagar Black sandstone is appropriate for outdoor use. It is resistant to freeze-thaw cycles
and can withstand extreme temperature changes.
Sagar Black sandstone is installed using a combination of mortar and adhesive. It is crucial
to hire a professional installer to ensure proper installation.
Sagar Black sandstone is available in various sizes ranging from small tiles to large slabs.
The most common sizes are 12×12 inches, 16×16 inches, and 24×24 inches.
Sagar Black sandstone can be customised according to specific design requirements. It
can be cut and shaped into various sizes and shapes to fit different applications.
Yes, Sagar Black sandstone is an eco-friendly natural stone that is sourced from
sustainable quarries. It contains no harmful chemicals or pollutants, making it a safe and green
building material.