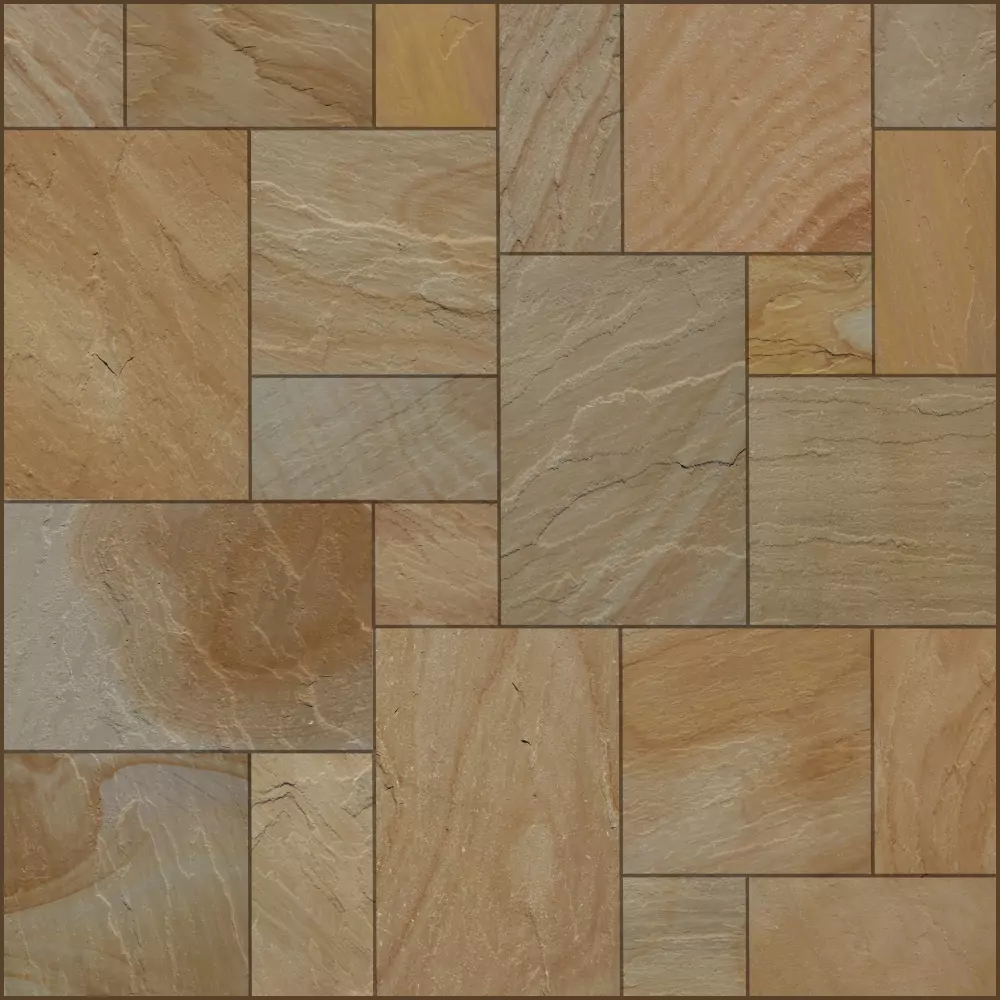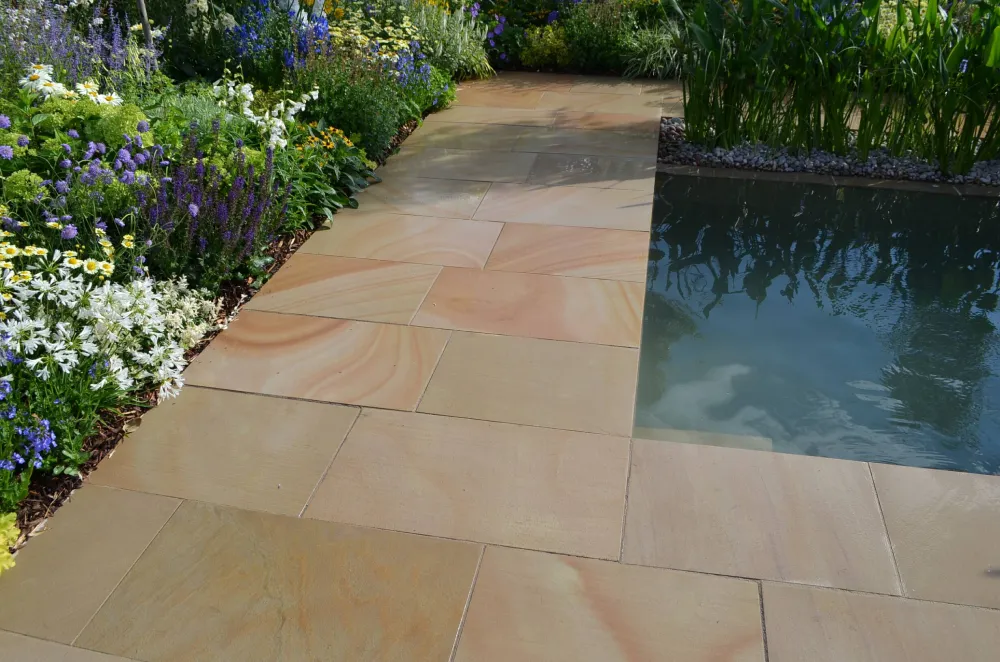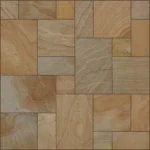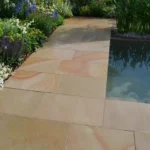 Buff
Sandstone
| | |
| --- | --- |
| Application Area: | Building stone, exterior, paving stone |
| Tiles: | 29 x 29, 29 x 60, 60 x 60 and 60 x 90 cm with thickness 2 cm, 3 cm, 4 cm, 5 cm. |
| Slabs: | 90 x 150 cm with thickness 3 cm, 4 cm, 5 cm. |
| Finishes: | Natural Surface, Brushed, Tumbled, Sandblasted, Bush Hammered |
| Edges: | Machine Cut, Hand Cut |
Product

Details

Buff Sandstone is a sought-after natural stone known for its warm beige colour, quarried in the Bijoliya Region in the Bhilwara District of Rajasthan. This versatile and durable sandstone is ideal for outdoor landscaping, construction and indoor design. Buff sandstone is resistant to weathering and erosion. Accumulation of sand and other sedimentary particles over millions of years results in the formation of buff sandstone. Buff Sandstone is a cost-effective and eco-friendly option as it is quarried from naturally occurring deposits and does not emit harmful pollutants.

Harsha Stones offers a wide range of finishes for buff sandstone, including Natural Surface, Brushed, Tumbled, Sandblasted, and Bush Hammered. With different sizes, and thicknesses available, Harsha Stones also provides floor plates, facing bricks, wall stones, and other products to furnish a complete outdoor design solution.

Get a real-time quote from Harsha Stones by clicking  "Get a Quote".
Get a

Quote

Are you looking for high-quality stones at a competitive price? Look no further! Contact us today for a free quote, and let our experienced team help you find the perfect stone to meet your specific needs. We are dedicated to providing top-notch service and competitive pricing.
Buff sandstone is a sedimentary rock composed of sand-sized grains of mineral, gravel, or
organic material.
Buff sandstone is typically light brown or beige in colour, with variations in shade
depending on the quarry it is sourced from.
Buff sandstone is a durable and long-lasting material that is resistant to weathering,
making it ideal for use in outdoor applications such as paving, wall cladding, and landscaping. It also
has a natural beauty and texture that can add an attractive element to any project.
Buff sandstone is primarily found in the Indian state of Rajasthan, known for its rich
natural resources.
Buff sandstone is formed over millions of years through the accumulation and
cementation of sand-sized grains of mineral, rock, or organic material.
Buff sandstone is relatively low-maintenance and can be cleaned with mild detergent and
water. However, it may require occasional sealing to protect against staining.
Yes, Buff sandstone can be used indoors for flooring, wall cladding, and other decorative
purposes.
Buff sandstone is generally less expensive than other types of natural stone, such as
granite or marble.
Buff sandstone can be used for pool decking, but it should be sealed to protect against
water damage and staining.
With proper care and maintenance, Buff sandstone can last for many years, with some
installations lasting for decades.