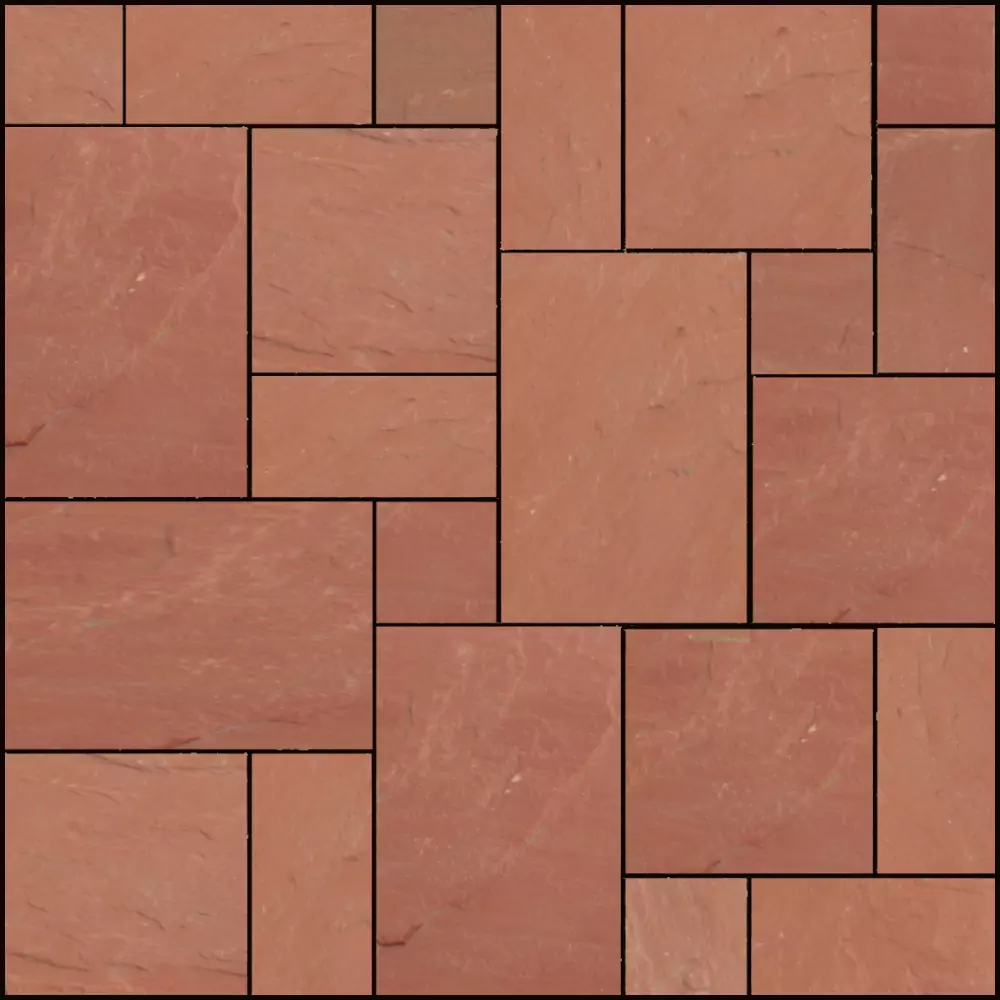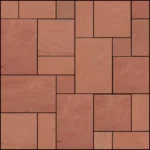 Agra Red
Sandstone
| | |
| --- | --- |
| Application Area: | Building stone, interior, exterior, wall, floor, pool coping, sills, paving stone |
| Tiles: | 30 x 30, 60 x 30, 60 x 60 and 60 x 90 cm with thickness 2 cm, 3 cm, 4 cm, 5 cm, 6 cm. |
| Slabs: | 30 x 30, 60 x 30, 60 x 60 and 60 x 90 cm with thickness 2 cm, 3 cm, 4 cm, 5 cm, 6 cm. |
| Finishes: | Natural Surface, Brushed, Tumbled, Sandblasted, Bush Hammered |
| Edges: | Machine Cut, Hand Cut |
Product

Details

Agra Red Sandstone is a natural stone quarried in the Hindaun region of the Karauli district in Rajasthan, India. It gets its name because of its proximity to Agra. The presence of iron oxides in the limestone gives a distinct red colour to this stone. It is widely used in the construction industry for various purposes, including flooring, cladding, and decorative elements. This stone is known for its durability, making it an ideal choice for high-traffic areas. It is also resistant to weathering and erosion, making it suitable for exterior applications.

The texture of Agra Red Limestone is smooth and consistent, with a fine-grained structure. This texture, combined with its rich red colour, makes it an attractive choice for flooring and wall cladding. In addition, the stone has a uniform surface that allows for easy cutting, shaping, and polishing, making it a versatile material for custom-made pieces.

Get a real-time quote from Harsha Stones by clicking "Get a Quote".
Get a

Quote

Are you looking for high-quality stones at a competitive price? Look no further! Contact us today for a free quote, and let our experienced team help you find the perfect stone to meet your specific needs. We are dedicated to providing top-notch service and competitive pricing.
Agra Red sandstone is a natural stone that is quarried in the Hindaun district of Rajasthan,
India. It is known for its vibrant red colour and unique texture, making it a popular choice for various
applications.
Agra Red sandstone is a durable, long-lasting material resistant to weathering, staining,
and scratching. It is also slip-resistant, making it an excellent choice for outdoor areas.
The size and shape of Agra Red sandstone will depend on the specific needs of your
project. It is crucial to consider factors such as the area to be covered, the desired pattern, and the
style of your home or landscape.
Installation of Agra Red sandstone will typically involve laying a base of crushed stone or
sand, followed by laying the stone in the desired pattern and filling in the gaps with additional
mortar.
Regular cleaning with mild detergent and water is all needed to keep Agra Red sandstone
looking its best. It is also essential to avoid using harsh chemicals or abrasive cleaners that can
damage the stone.
Yes, Agra Red sandstone is suitable for use in cold climate provided it is sealed using a
sealant.
Agra Red sandstone is similar in durability to other natural stone materials such as granite
and limestone. However, it has a unique texture and colour.
Agra Red sandstone is a natural material that is quarried from the earth. While it is not
considered a renewable resource, it is a sustainable choice because it is long-lasting and requires
minimal maintenance.
Agra Red sandstone can be used in a variety of design styles, from rustic to modern. It is a
popular choice for outdoor areas such as patios, walkways, pool decks, indoor flooring, and wall
cladding.
Agra Red sandstone can be purchased from various stone suppliers and retailers.
Choosing a reputable supplier that offers high-quality stone and good customer service is important.